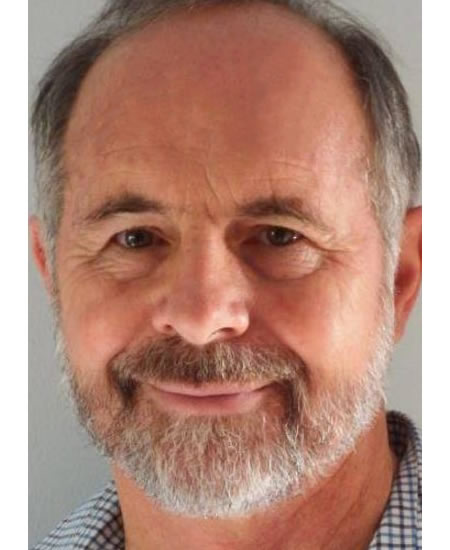 Ds. Geo de Kock
Cape Town
By the grace of Jesus Christ, I can look back on 20 years of full-time ministry in two churches: the Dutch Reformed Church (DRC) in Africa Ngqushwa in Peddie and DRC Fort Beaufort in the Eastern Cape. During the years 2000 to 2002 I was able to devote my time and attention to fulltime missionary work with ProChristo Global Mission; DRC Fort Beaufort  from 2002 to 2003; FEBA Radio South Africa from 2004 to 2012 and again from 2015 till now as well as Die PLAN since 2013 onwards.
My wife, Ottilie, and I are in the fortunate position to live and work where our roots are, i.e., the Western Cape. I grew up in Vredendal and studied at Stellenbosch University, where Ottilie happened to live since 1971! This is where we were destined to meet. God has blessed us with three children; Lambert, who is an architect in Bloemfontein, Ottilie, a food scientist in Table View, and Wilhelm who is a property administrator in Johannesburg.
FEBA Radio South Africa is very close to my heart, given the strength and effectiveness of radio, broadcasting the Good News to the unreached peoples of the world. My prayer is that we will still, for a long time to come, be able to help promote FEBA's work in South Africa, to the glory of His Name, who brought His Kingdom to earth!