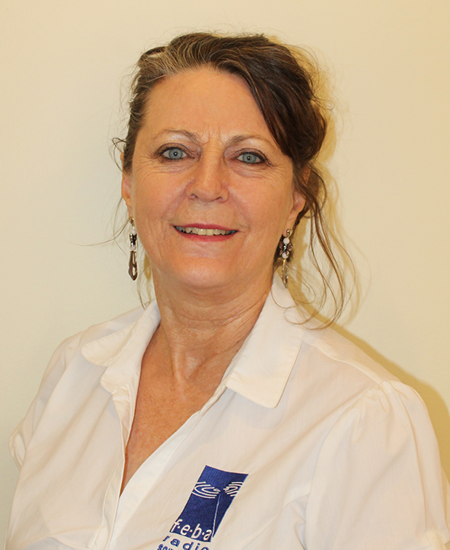 Past. Elize Pieters
Gauteng
After BA-degree at the Northwest University, and various other studies, a very checkered career followed, amongst others as a professional actress, an officer in the SA Navy, many years in Marketing, factory owner, etc., I finally arrived at my dream full-time occupation in the fulltime service of Yeshua, our Messiah! Although I am divorced now, the Lord had blessed me with the most wonderful daughter, who now resides in the USA.
With previous experience since 1989 as Pastor in the Ark Christian Ministries which was situated in Point Road, Durban, Township outreach and Church planting in Waterloo (Durban area) and later Mamelodi (Pretoria), 2016 sees my sixth year of service in FEBA Radio SA. My initial appointment to FEBA was in the capacity of Regional Coordinator for Gauteng, and later as Coordinator for the FEBA Representatives, as well as Support and Relationship Development.
The hour is late and every day there are about 66,000 precious souls dying without ever having heard of Jesus' love. The benefits radio makes it an economic and effective way to change this situation, and we need to pull out all the stops to reach them timeously!